FRP Decking
Arete' Structures Decking
Stock grating is flame retardant fiberglass grating. This grating comes in polyester or vinyl ester resin.1 The bearing bars use both longitudinal and multi directional reinforcements as well as a synthetic surfacing veil to provide unequaled corrosion resistance. Stock colors are Gray & Yellow.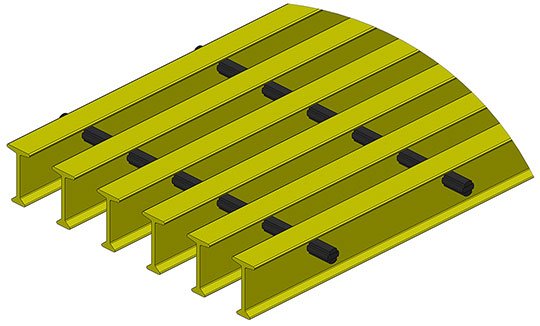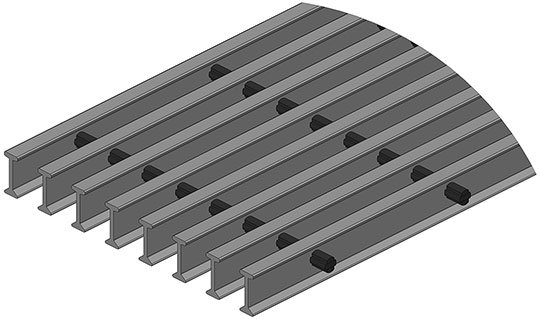 Custom pultruded grading. This option lets you choose the bar spacing, bar shape, and cross-rod placement to suit your specific application needs. DURAGRID® offers a wide selection of resin options including polyester, vinyl ester, phenolic, modar, etc. Other options feature UV inhibitors, various colors and specialized additives.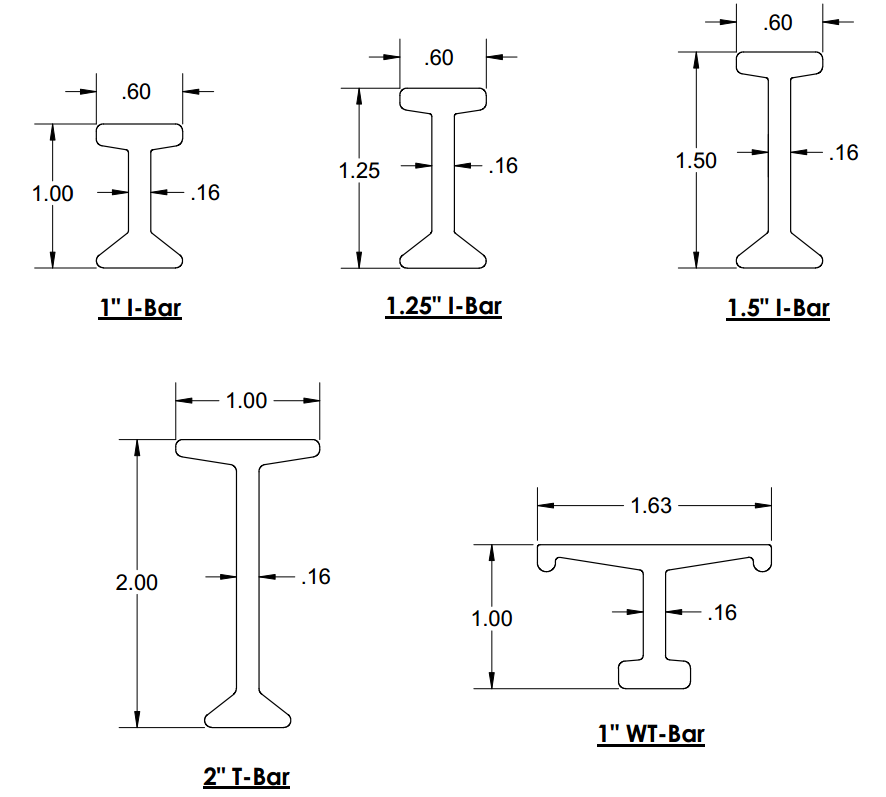 Arete' Structures has a team of structural engineers on staff to assist it's customers with any design that may arise.
A specially designed system of 24″ wide, slip resistant, fiberglass panels that overlap for a continuous solid surface. SAFDECK® is intended to replace wood, aluminum or steel decking in environments where corrosion or rotting creates costly maintenance problems or unsafe conditions.
STRONGDEK™ fiberglass decking is an attractive, low-maintenance architectural decking system that offers an alternative to traditional decking materials. The panels will not rot, rust, chip or mildew, which make them ideal for high-moisture environments, including saltwater. STRONGDEK™ commonly replaces wood or plastic lumber in applications requiring stronger decking materials. STRONGDEK™ panels are designed to connect to form a continuous solid surface utilizing an innovative interlocking design. The 12″ wide deck sections are easily installed with screw-like fasteners that are not visible, creating a smooth, attractive surface.
Fiberglass gritted plate is a tough, corrosion resistant floor plate. SAFPLATE®'s unique combination of pultruded fiberglass plate and an anti-skid grit surface creates textured solid sheet flooring that is ideal for both wet and dry environments. Used in a variety of applications such as pedestrian bridge walkways for sure footing, SAFPLATE® provides a long-lasting maintenance-free alternative to steel plate for severe, corrosive environments.
Footnotes